A career at Silver Law is an opportunity to excel.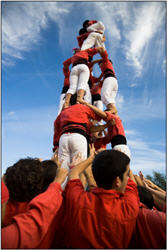 We value the skills and talents of all our team members, but we challenge them too. In joining our firm, you'll be given the chance to represent clients who put your knowledge and expertise to the test, and to work alongside colleagues who hold your work to the highest professional standards. We are always open to meeting lawyers and support staff who approach their work with enthusiasm and innovation.
Being a small law firm means we continually achieve results, develop our skills, and support one another. Working closely as a team is an essential part of our goal and we value and respect the experience and knowledge of our staff.
We foster excellence by providing a work environment that's stimulating and positive, and where your personal as well as professional development is encouraged. We recognize and appreciate your talents and abilities, and we applaud the pursuit of individual interests. We do everything we can to ensure that we have a motivating and supportive place to work in.
We welcome those who show initiative, possess good communication skills and are flexible. If you'd like to lend your experience and dedication to our friendly team of experienced legal
professionals, send your résumé to Silver Law through our contact form.